Life's Too Short For Boring Cars!
Our products will transform your boring car interior into something magical. We guarantee that you'll love our products If you're a fan of sparkle & glamour.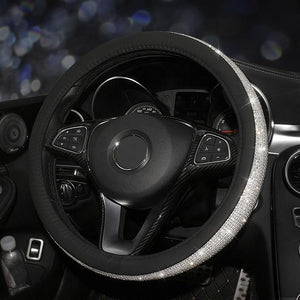 Crystal Steering Wheel Cover
Sale price Price $39.99 USD Regular price $50.00 USD
Looking for more bling?
These products below will be a great addition to your steering wheel cover!
Thank you for checking us out.
If you have any questions, please don't hesitate to contact us. We are happy to answer any questions and discuss any concerns you may have. 
How may we help you?
support@carreau.co
+1.872.452.9371
M-T 8:30-6 pm & F 9-5 pm PST